News
Sportwaard Zaltbommel is open!
---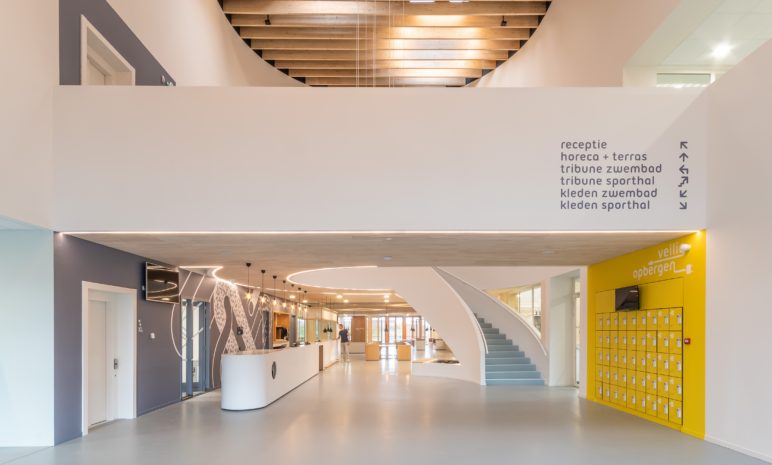 Sportwaard Zaltbommel is open! And how beautiful it has become!
This project will always remain a special memory for our studio. Selected by our client, the Municipality of Zaltbommel, on the basis of knowledge, experience and trust.
Based on a realistic budget that we monitored and realized step by step, together with Hellebrekers and Sport Fondsen. But we think it is more important that we were able to realize all Zaltbommel's wishes for their new sports center. Users are therefore happy and proud that this building has been completed in their municipality. It is a pity that this intensive, pleasant and respectful design and construction process has come to an end.
Sustainability and circularity got a lot of attention in this accommodation and that sustainable character directly contributes to the overall atmosphere. It's warm and inviting. From a sports point of view, it comprises everything a leading sports accommodation in the Netherlands could wish for. In accordance with the client's wishes, the building has been designed down to the smallest details, which is also well expressed in the integration of the sustainable installations, which are hidden from view everywhere.
Every user will experience the sense of detail, also because it has been extended into the landscape design of Marseille Buiten, so that the experience already starts outside. Fortunately, a regional contractor was found in Burgland Bouw who used his experience to realize what we came up with with care. We foresee a beautiful future for the Sportwaard!