Swimming pool De Crommenije, Zaanstad
size
ca. 5.560 m² GFA
commission
integrated design
duration
2014 – 2017
budget
–
The indoor pool complex includes a competition pool, a target group pool and a leisure pool. The building is situated on a vast sunbathing area. The outdoor facilities include a 50m pool with a separate diving pool and a shallow pool for toddlers and preschoolers. Toilets and a lifeguard station are combined in a small pavilion.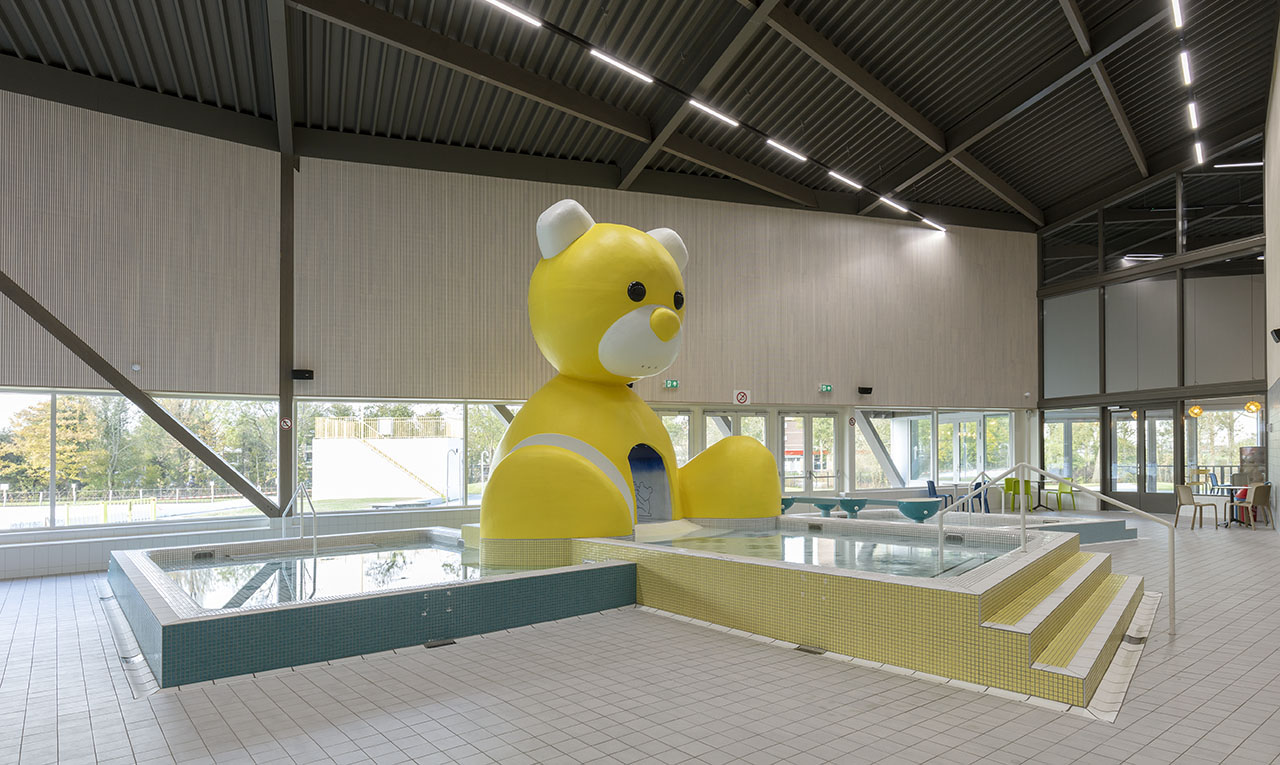 The indoor and outdoor functions are located along a main route, which bridges the height differences by a gentle slope and connects all programmatical elements to each other. The existing height differences of the lawn are cleverly used as playful elements, by integrating a diversity slides and streams of running water into the landscape.The materialization of the facade is a modern interpretation of local traditional houses. Along with the sloping character, this ensures that the building is embedded in a natural way in its environment.
A large number of energy-saving measures is applied, such as high efficiency heat recovery on the air handling units, high insulation values for roofing and cladding, led lighting and low-temperature heating throughout the entire complex. PV-panels are positioned on the lawn and produce energy for the indoor facilities. High efficiency drum filters for water treatment have been applied: a lower filter capacity is required, which generates significant energy and water savings.